MUTEK Forum
arts & technology conference
role
︎
curator and host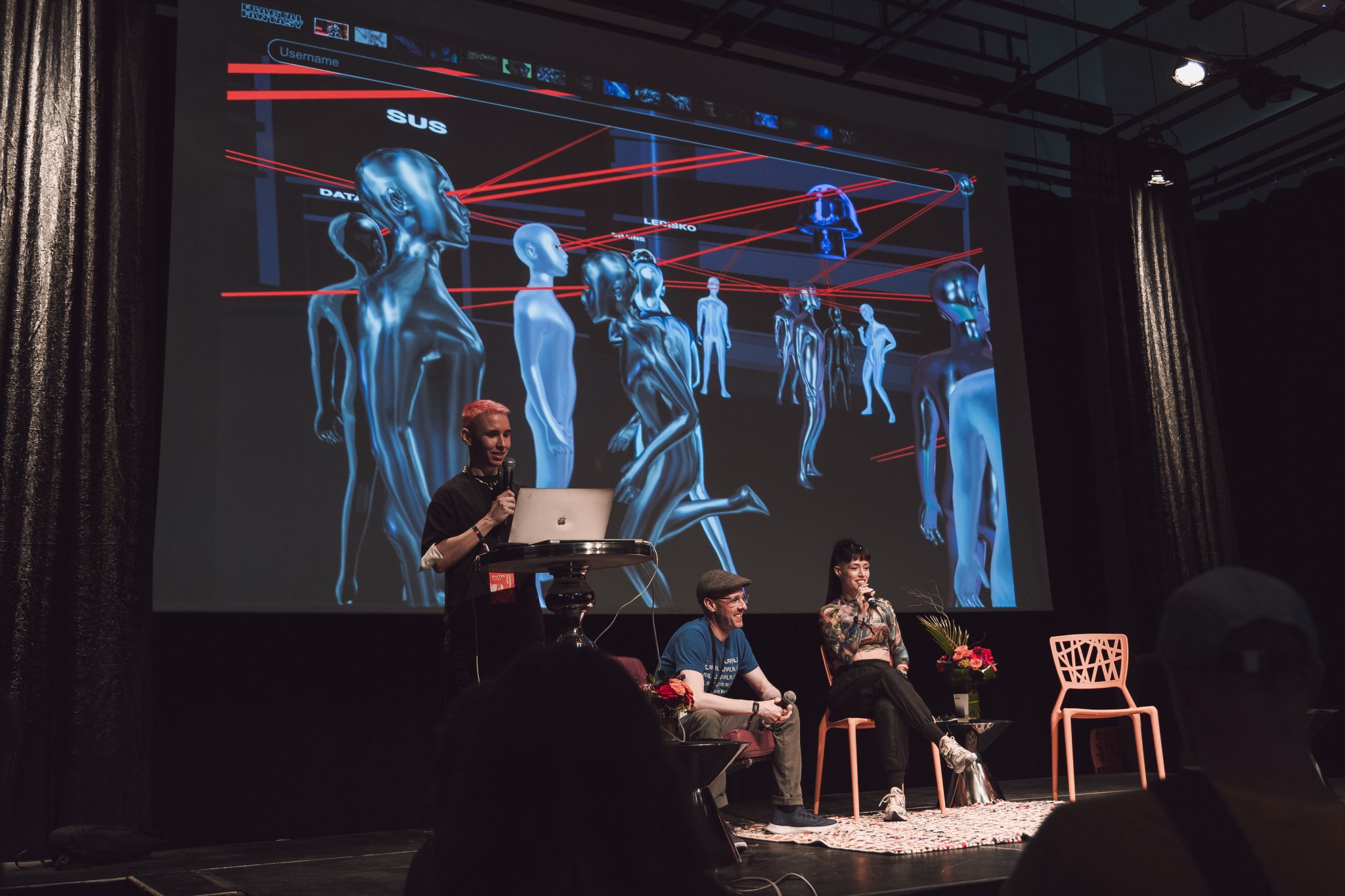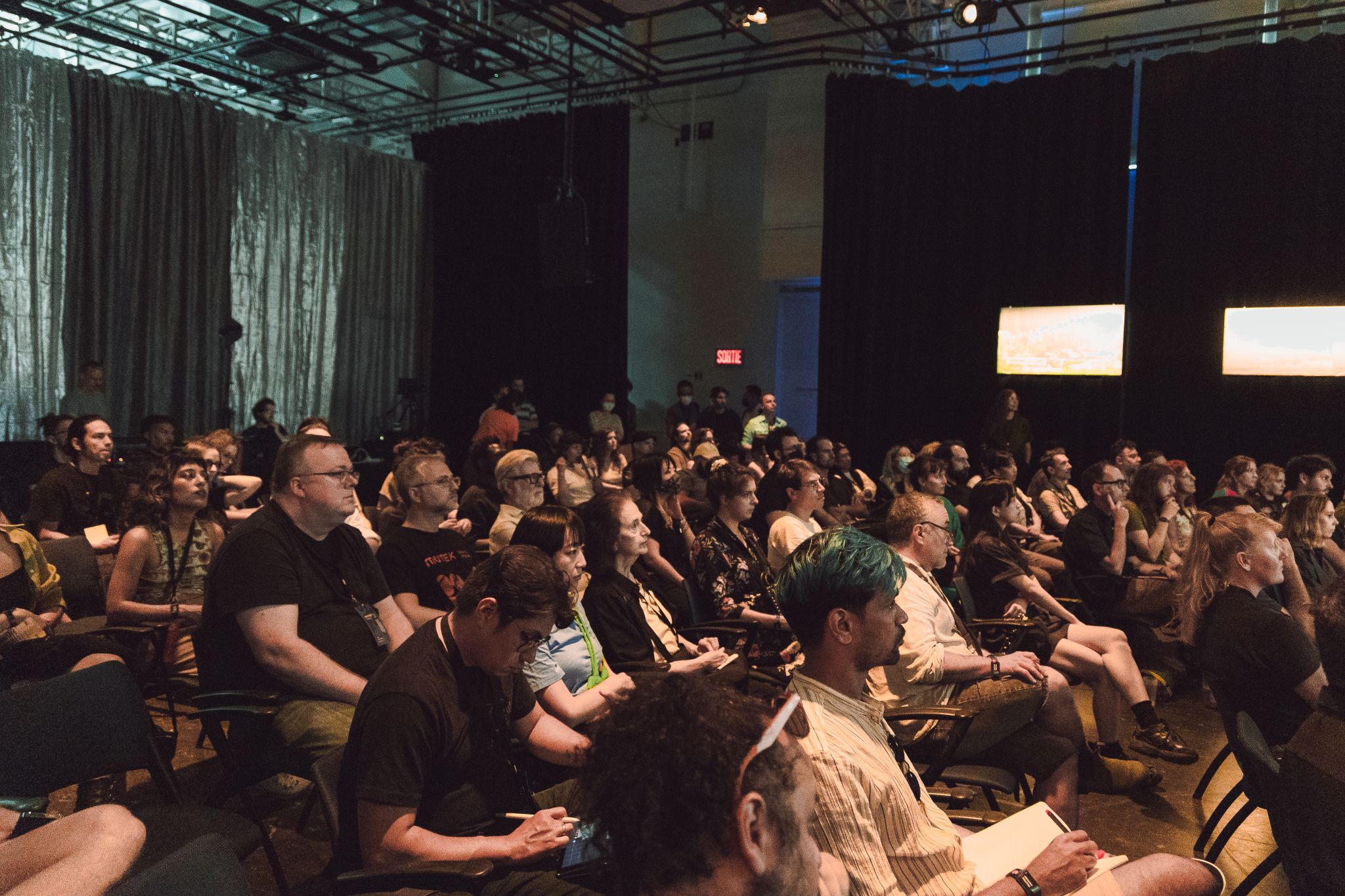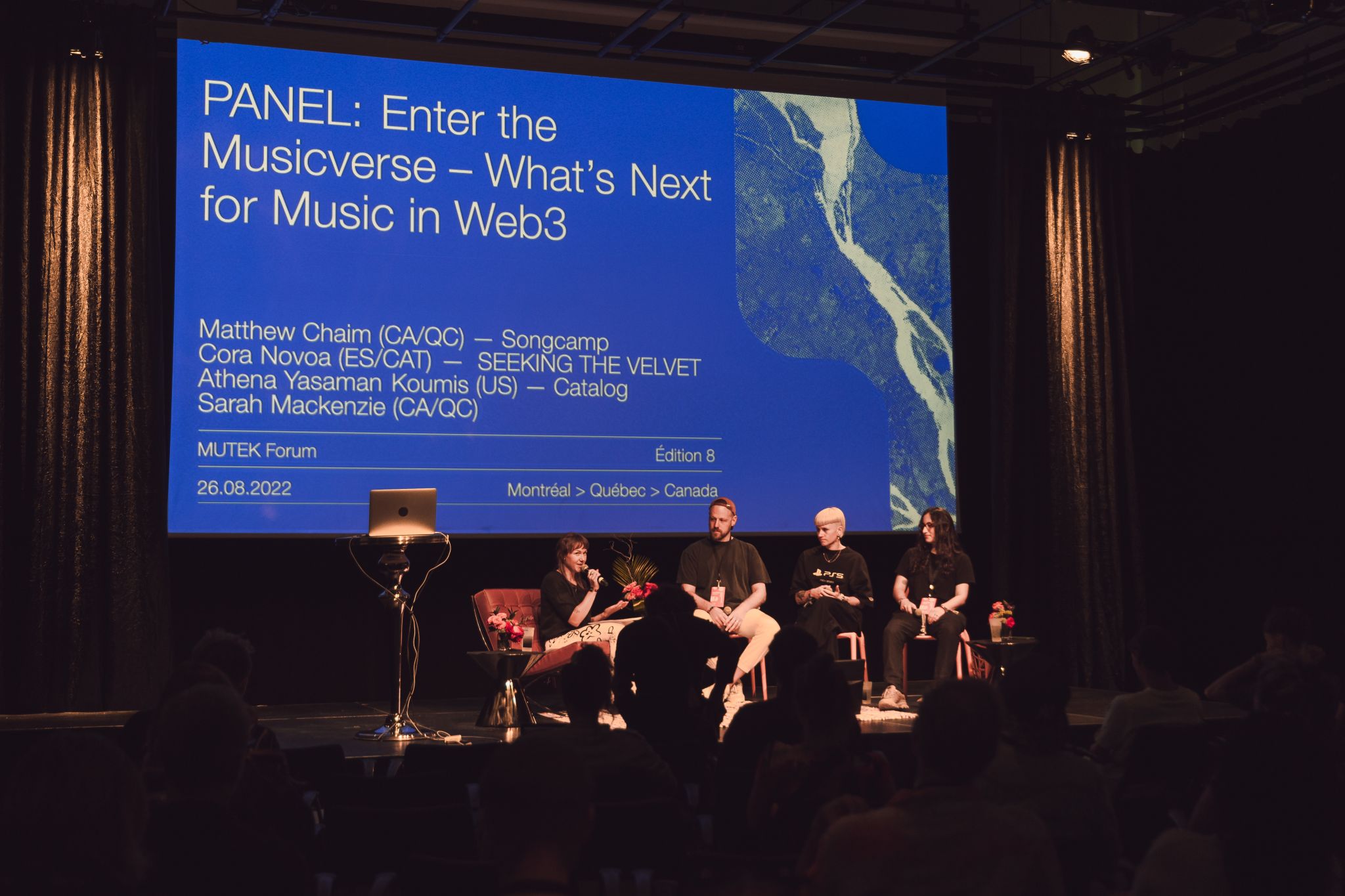 The MUTEK Forum is a marketplace of ideas that brings together artists and companies from the digital creation and electronic music fields to explore the most innovative artistic practices, while stimulating reflection on the ethical and political issues related to technology and the digital world.

For the 2022 edition of the MUTEK Forum (August 23-26), Sarah was the host and MC. She also curated and mediated the music industry track, with talks and panels including...

• A conversation between Songcamp's Matthew Chaim, Catalog's Head of Music Discovery Athena Yasaman, and producer & DJ Cora Novoa on the future of web3
• A keynote with Discwoman Co-Founder and Dweller Festival Founder Frankie Decaiza Hutchinson on elevating marginalized communities in electronic music
• A conversation on building a better future for live music with RefractionDAO's Malcolm Levy, Crip Rave co-founder Renee Dumaresque, and Executive Producer of Voulez-Vous Productions Élyanne Coursol-Dion
• A masterclass on community-led infrastructure in web3 with Songcamp's Matthew Chaim and Mark Redito, in collaboration with Resident Advisor.